At the Bloomberg Center's Cornell Tech building, by Pritzker Prize architect Thom Mayne, the New York DNA is part of the conceptual project. The outdoor texture has captured the skyline of Manhattan; the panorama is expressed through a green camouflage organic, steel skin. This shines and naturally changes during the day through the sun rays in the heart of Roosevelt Island's campus. The aluminium panels register a continuous image which merges the river view scenery. Each pixel of the image is translated into the specific turn-and-tilt of a two-inch circular tab punched into the paneling. The depth and rotation of each of the tabs determines the amount of light reflected. This pixel map and its algorithm were fed into a repurposed welding robot, developed in collaboration with Cornell and MIT students.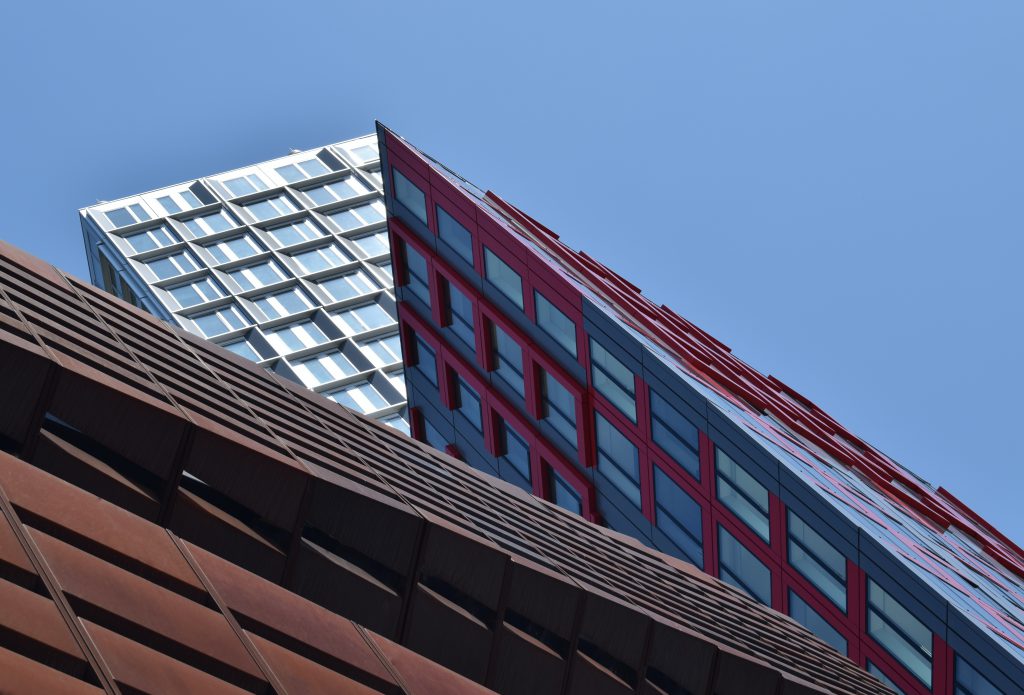 The same process, but in a different approach, can be seen in the super fine Sumak unique kilim carpet, by architect Peter Eisenman. It is hand knotted on the thematic of the Golden Section, specially designed for ARTInD company; the long fringe and empty space in between make you breath in the layers of Hagia Sofia Mosquee in Istanbul. It is a 'no material' space, as specifies Peter Eisenman in his Studio in Mid Manhattan, where all brown cardboard models intercommunicate.
"I took something from a building project as an idea and put it into a carpet. The grids come from a particular relationship of solid and void in the Hagia Sofia Mosquee in Istanbul. I think it is very important for architects to be doing projects that stretch architecture and an architect's mind out into material, space and time. Similarly, this carpet is a purely abstract idea of space and time. The black grid goes over the white lines and under the yellow lines, it is moving up and down. This is like an abstract painting. The challenge is to perceive the capacity of having something spatial in a single depth with many layers: this is what I call Architecture Abstraction."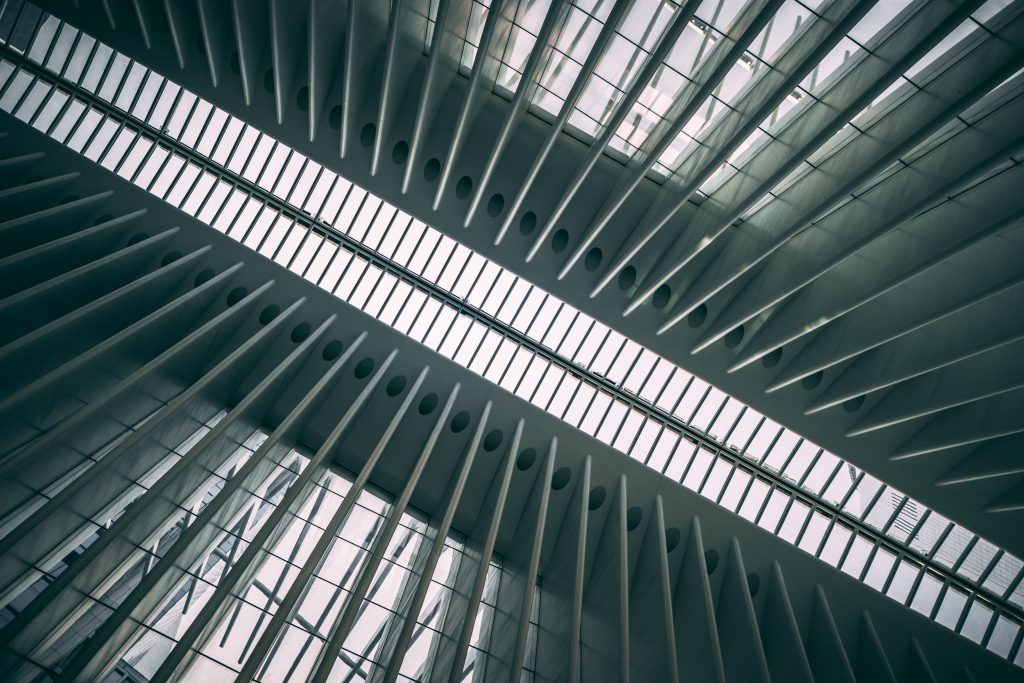 What about the wildness and wind moving plants found along the organic railway path of the very popular High Line, by Diller Scofidio + Renfro?
And what about the Bio-receptive material at Storefront for Art and Architecture in Soho, where the heavy sand blasting wood frames support live microorganisms, such as microbes, and analyzes them in the internal laboratory to capture DNA from their inhabitants?
There is no doubt that the wild forest and the local genetics are the case studies of our future urban developments.
This article was originally written by Elica Sartogo and appeared on Impakter on January 11, 2019. You can read the full article on Impakter.